| | |
| --- | --- |
| Drottningholms Slottsteater | 10/2006 |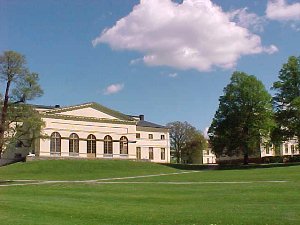 Drottningholms Slottsteater was built in 1766 for the French theatre Company of the Swedish Court. Under the reign of Gustave III, (1771-1792), the theater was living through the influence of French Arts of the century of enligthments. The Theatre sank in oblivion some time after the sovereign's death and was actually rediscovered in 1921.
Since 1945, Drottningholms Slottsteater and Sveriges Teatermuseum are formed into a foundation, Stiftelsen Drottningholms teatermuseum, supported by the Swedish state. The mission of the foundation is to have the history of performing arts better known, especially in Sweden.
Drottningholms Slottsteater and the theatre museum provide us with an access to ancient arts and skills, that otherwise we can only read about. It enables us to learn and enrich our own perceptions of the so called Age of Enlightenment : the XVIIIth century.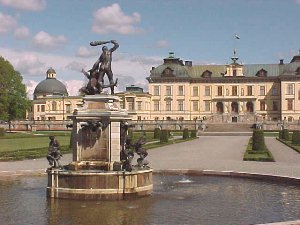 Inscribed by the World Heritage Commitee of UNESCO, the Theatre, the Palace, the Chinse Pavilion and the surrounding area were recognized as being of international cultural heritage significance and thus preserved for the coming generations.